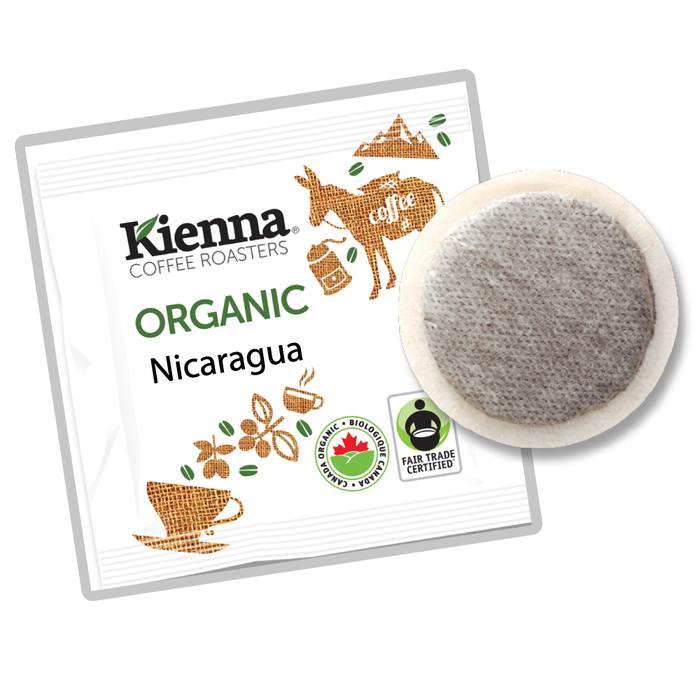 Fair Trade Organic Nicaragua Dark - 50 pods
This Nicaraguan coffee is created with a long, slow roasting process to unlock the syrupy, bittersweet combination of flavours. The oils of the bean rise to the surface to create a glossy sheen that is distinctive to European style coffee.

Organic & 

Certified Fair Trade  
*** We no longer include a KiennaCUP adpater with each order ***
If you require a KiennaCUP adapter please add a note to your order during checkout.
For Shipping Rates please click here.