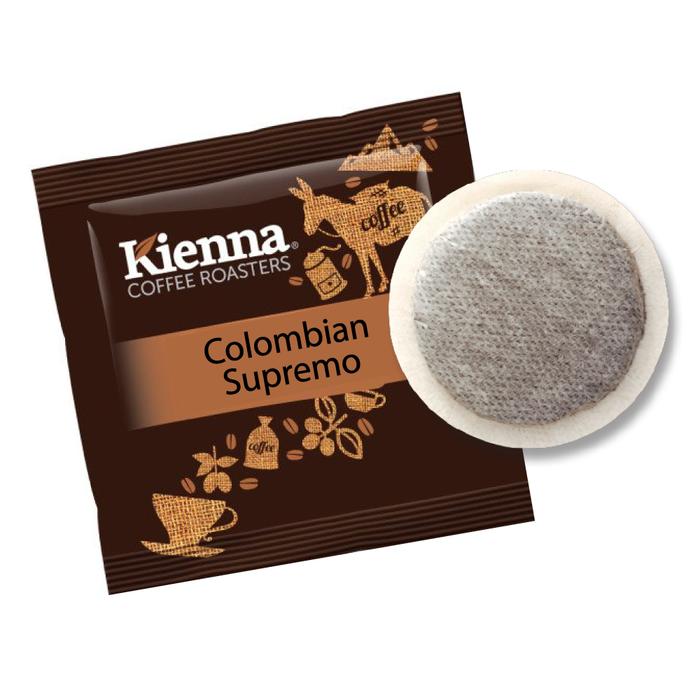 Colombian Supremo - 50 pods
Colombian Supremo beans are the highest grade of coffee available from Colombia. With large and uniformly sized beans, this full bodied coffee is moderately rich, fairly acidic, and has exceptional balance, making this one of the most popular coffees in North America.
*** We no longer include a KiennaCUP adpater with each order ***
If you require a KiennaCUP adapter please add a note to your order during checkout.
* Colombian coffee is often misspelled as Columbian coffee so it is included here to help customers find the coffee they love!