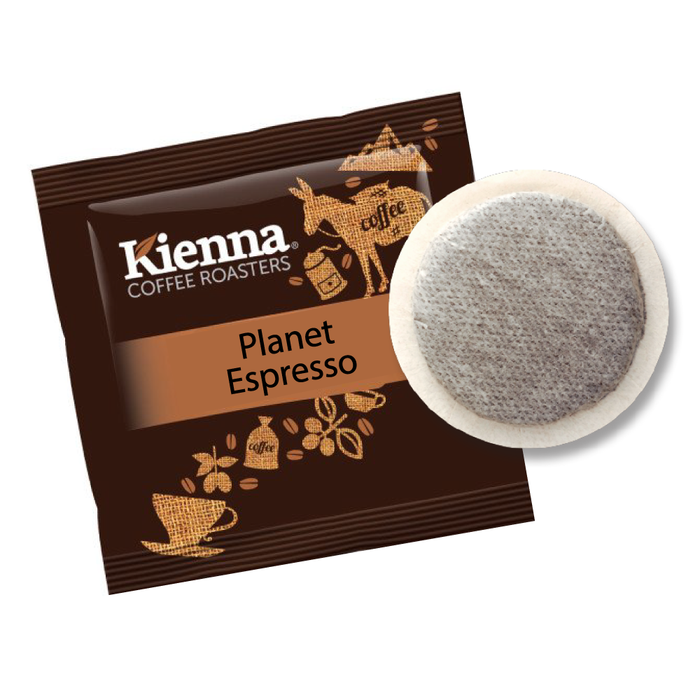 Kienna Pods Planet Espresso Blend
Now you can have the have all the flavour of Kienna Roasters Flagship espresso, without all the fuss.
We asked Kienna to put the Planet Espresso Blend into regular pods for us. The result was fantastic ! Planet espresso is a spicy sweet blend with tons of body. This just may be your new favorite.
*** We no longer include a KiennaCUP adpater with each order ***
If you require a KiennaCUP adapter please add a note to your order during checkout.
For Shipping Rates please click here.